General Dentistry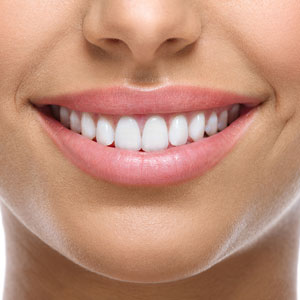 At our practice, we're proud to offer patients a number of general and restorative dental services to bring lasting results and improvement to their oral health. Whatever your goals are, we're confident that we can craft the perfect care plan for you.
We encourage you to read more about our offerings below and contact us should you have any questions about your candidacy for a service.
We can't wait to welcome you into our practice.
Treatments Offered at Chatswood Dental Associates
Cleanings and Exams
Chatswood Dental Associates is happy to offer comprehensive dental cleanings and exams for patients of all ages, from the youngest to oldest member of your family. During an exam, we'll take x-rays to ensure everything looks good on the inside of your teeth, rule out any problems with your gums and screen for oral cancer among other things. A clean will also consist of polishing the teeth and removing the buildup of excess plaque. Read more about our general dental visits here >>

Dental Bridges
For patients who may have several missing teeth, a dental bridge can be an ideal treatment to correct the appearance while restoring function to your smile, allowing you to speak and eat easily. A bridge is permanently placed in your mouth and not easily removeable, differing from dentures. If you're wondering if a bridge is right for you, read more here.
Dental Crowns 

A dental crown is designed to look and function just as your natural tooth, fitting over an implant perfectly to restore your smile. Patients may be an ideal candidate for a crown if they are missing teeth, have recently had a root canal, or would like to correct the appearance of the tooth/teeth. Learn more about dental crowns here >>
Dental Implants
Dental implants are often an ideal treatment for any patient that's missing teeth or would like to correct the appearance of those that may be broken, cracked or chipped. We use the most advanced materials and techniques to properly create, fit and place implants so that your results last for years to come. Learn more about the implant process here and if you're a candidate.
Dentures
At Chatswood Dental Associates, we believe you deserve a beautiful smile at any age. We're happy to offer patients both full or partial dentures—whichever suits your needs. Our dentures are carefully crafted in a lab and fit to your mouth for a natural and seamless appearance. Find out more about dentures here and if they're the best option for you.
Sedation Dentistry
Feeling nervous about your visit with us? While we will always take every step possible to help you feel calm and at ease, we're proud to offer nervous or anxious patients sedation dentistry, allowing you to sleep through your care with us. You'll wake up feeling relaxed and never groggy. Read more about the sedation dentistry process and if it's right for you >>
Sleep Apnoea and Snoring
Do you or your partner suffer from sleep apnoea or snoring? We understand how difficult it can be to function when you're running on little sleep due to excess snoring and loud CPAP machines. Thankfully, for patients with mild to moderate cases of sleep apnoea, there's another solution—oral appliances. We proudly fit patients for their custom-made appliance in the practice to help them get a better night's rest. Find out if it's right for you here >>
TMJ and TMD
If you're dealing with temporomandibular joint pain or disorder, we're here for you. Often times, TMJ can happen as a result of night-time teeth grinding, and clenching your jaw, among others. We're confident in our care, and know that we can help diagnose the issue causing your TMJ. Read more about what we can do to help here >>
Frequently Asked Questions
How will I know which service is right for me?
Our dentists will make the best care recommendations for you after assessing the health of your teeth and discussing your own smile goals. We strive to always offer honest care that will bring you the results you're seeking. If you need time to consider your options before moving forward, we understand completely. Simply let us know when you'd like to begin care and we'll be ready.
When you visit us for treatment, we'll go over the cost of your care so that there are never any surprises. We aim to always be open and honest with our patients in regards to financial information. We can also discuss payment plans if you'd like additional information at the time.
Yes, if your child qualifies, we happily accept CDBS.
Learn More Today
We'd love to see you in our practice and help you achieve the smile of your dreams. If you're interested in learning more about any of our general or restorative dental procedures, please contact us today to book your visit.
We look forward to welcoming you into the practice and helping you achieve your goals in oral health.
* Any surgical or invasive procedure carries risks. Before proceeding, you should seek a second opinion from an appropriately qualified health practitioner.
---
General Dentistry Chatswood NSW | (02) 9412 4488