Dental Crowns at Chatswood Dental Associates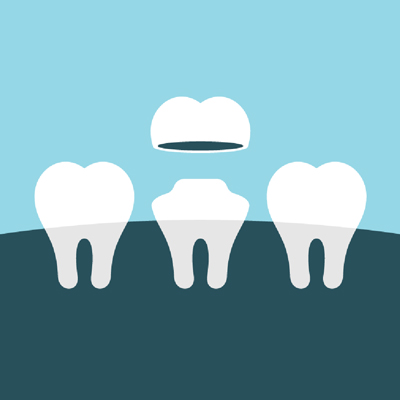 Broken or damaged teeth can make life considerably more difficult. You might have trouble enjoying your favourite foods, and you may feel self-conscious about smiling.
Versatile crowns are an effective restorative dental treatment that can solve a range of problems, including:
Wide spaces between teeth
Large chips
Unsightly metal fillings
Stains and discolourations that don't respond to whitening treatments
Misshapen or crooked teeth
Worn-down teeth
At Chatswood Dental Associates, we carefully craft our crowns to blend in beautifully among your existing dentistry. We'll design the crowns to match the natural shade of your enamel and fully customise treatment for each patient.


What Is a Porcelain Crown?
One way to think of a crown is as a type of "helmet" that fits over the top of a tooth to cover it and protect it from damage. Because porcelain crowns can be created to so closely resemble natural teeth, crowns can be thought of as a cosmetic dental treatment as well.
Is a Porcelain Crown Right for You?
Ultimately, the best way to determine whether a crown is an appropriate treatment is to call and schedule an appointment with your dentist.
Our dentists
will take a full history, evaluate the health of your teeth and any dental conditions you may have, and provide a recommendation as to appropriate treatment, which may include dental crowns.
Crowns aren't right for everyone. If you have any of these conditions, these will need to be addressed first before we place a crown:
Areas of decay
Active periodontal disease
Jaw alignment issues
At Chatswood Dental Associates, three visits are typically required to place a crown. During your first visit, we'll take images and create diagnostic models to help us design your new crown. Once you have decided that a crown is your preferred option, we will organise an appointment where we'll shape the tooth that's receiving the crown. This is done to help the crown fit properly among your other teeth.
At this time, we'll remove any damaged tooth structure to prevent further injury to the tooth. We will then scan your tooth with a 3-D digital scanner and place a temporary crown, which will allow you to see what your teeth will look like once the permanent crown is complete.
Our crowns and other restorative dentistry options are crafted by a lab we know and trust to give our patients excellent results. The manufacturing process usually takes about two to three weeks. Once the crown is completed, you'll return to our dental clinic for the final appointment. We'll test the crown, and if both you and your dentist are happy with the final results, we'll permanently bond the crown into place!
How do I care for Porcelain Crowns?
Our crowns are made of dental-quality porcelain, which means that they are designed to be long-lasting, resilient and durable. With proper home care and regular hygiene and examination visits, a crown can last 15 years or more.
To care for your crown at home, all you have to do is brush and floss as normal. The crown will not decay, but it's essential to keep it clear of plaque and tartar to avoid damaging neighbouring teeth or irritating sensitive gum tissue.
Schedule an Evaluation
We'd love to discuss your dental needs with you and determine whether a crown is right for you. Contact our practice today to schedule a consultation with Dentists Dr Lim or Dr Sridhar.
CONTACT US
* Any surgical or invasive procedure carries risks. Before proceeding, you should seek a second opinion from an appropriately qualified health practitioner.
---
Dental Crowns Chatswood NSW | (02) 9412 4488