Dento-Facial Health and Aesthetics (Injectables) at Chatswood Dental Associates
At our dental office, our complete-care approach goes a lot further than healthy, attractive teeth and gums. Chatswood Dental Associates also provides a range of dento-facial aesthetics that ensure the facial features framing that fantastic smile complement it as they should. Refresh your appearance, feel confident and let your inner-self shine through.
Choosing a Dentist for Dento-Facial Health and Aesthetics Treatment
It might surprise some people to learn that the dentist is one of the best places to go for dento-facial health and aesthetics treatment. After all, who knows more about the anatomy of the face?
At our dental office, our dentists are among the highest trained health practitioners in the use of facial injectables and are accredited by numerous dental and facial aesthetic organisations worldwide.
Our dentists have extensive knowledge of facial anatomy and can help you therapeutically, cosmetically or both. All you have to do to get started is pick up the phone to arrange an appointment.


Complimentary Facial Injectable Consultation
We are now offering Free Facial Injectable Consultations for patients who have seen us for a comprehensive examination. In this consultation, our dentist will assess your facial structure and discover what your goals are and how facial injectables will benefit you. We are also offering complimentary facial injectable consultations in conjunction with a comprehensive examination for new patients. If you're an existing patient and have already had a comprehensive examination with us, then you can book in your free consultation. Book your appointment today.  
Turn Back the Clock With Anti-Wrinkle Injections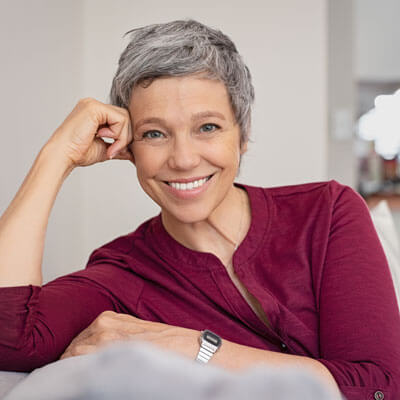 Anti-wrinkle injections are a natural purified protein that is used to relax your muscles and can help prevent/soften the muscles from contracting, which eliminates wrinkles and fine lines. Anti-wrinkle injections are an extremely effective, safe and affordable temporary treatment used to rejuvenate your skin and appearance, making you feel refreshed, youthful and happier.
The result of this treatment varies with each individual but tends to range between three and six months.
The treatment is straightforward and minimally invasive, meaning patients can resume usual activities straight after. However, it is important to note, due to the needle, slight bruising/swelling may be encountered. This can easily be masked with makeup.
A range of products can be used for these procedures and your dentist can help you individualise your needs to the materials.
The procedure is quick, and it can easily be done over your lunch hour or a coffee break. You won't see results immediately from anti-wrinkle injections at our dental clinic; it can take up to 14 days for your skin to begin to look smooth.
Anti-wrinkle injections can smooth out wrinkles between the eyes, above the nose (the 'angry 11′), crow's feet or smile lines at the corners of the eyes and wrinkles around the mouth.
The cost of your anti-wrinkle treatment at our office will vary depending on how many units of the medication you need to achieve your goals. After conducting a comprehensive examination, we will provide you with an accurate estimate of the cost, so there are no surprises.
When patients are suffering from aching jaw joints, tension headaches, facial soreness and over-development of the jaw muscles, chronic pain can make it difficult to perform everyday tasks. Injections used for anti-wrinkle treatment have also been shown to be effective in relaxing the muscles in the jaw joint.
Anti-wrinkle injections can also be helpful for sufferers of bruxism, or teeth grinding, who come to our dental clinic seeking relief. Bruxism is usually a subconscious condition that can cause undue wearing down of the teeth. It can also lead to painful jaw joints.
If you have an upcoming special occasion, such as a wedding or reunion, you might be considering anti-wrinkle treatment before your big day. Our dentists recommend that you plan ahead and arrange your appointment at our dental clinic for anti-wrinkle injections about three weeks before your event. This will help ensure you look your best.

Dermal Fillers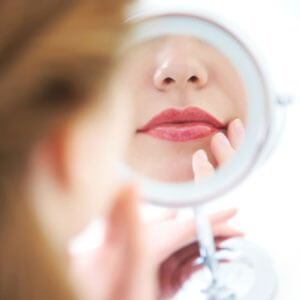 Dermal fillers are an excellent, fast and easy way to restore volume, plumpness and hydration in aged skin. They work to improve appearance by filling wrinkles, deep creases and fine lines, plumping cheeks, lips, jawline and under the eyes giving you a youthful appearance. Essentially, dermal fillers fill in areas of the face where the original volume of the skin has been lost because of the ageing process.
Filler injections give visibly instant results with minimal downtime and discomfort. Bruising, swelling and redness can occur but should settle within a few days with results lasting anywhere between six and 24 months.
You can feel confident getting dermal fillers at our dental clinic. Our dentists are experienced with full facial anatomy knowledge and have taken courses to learn how dermal fillers can be used to provide patients with optimal results.
Dermal fillers are generally made from hyaluronic acid (HA), which is classified as a glycosaminoglycan. It is a safe, biocompatible material that is well accepted by the body.
Areas of the Face That Are Most Commonly Treated with Dermal Fillers
These are the areas of the face we most commonly treat with dermal fillers:
Lines that form from the nose to the mouth
Lines at the corners of the mouth, also referred to as marionette lines
To add volume and shape to the lips
To enhance the chin or cheeks
To sculpt the jawline
Before a Special Event
Just as with anti-wrinkle injections at our dental clinic, we recommend planning ahead if you have an upcoming special occasion. Three weeks prior to the big day is a good rule of thumb.
Other Cosmetic Dentistry Treatments We Offer
Once you've freshened up your skin and are enjoying a more youthful appearance, you might decide to do something about your smile if you don't already love to show it off. We offer the following:
The best way to find out which cosmetic dentistry treatments might be best for you and your smile goals is to arrange an appointment at our dental office. Our dentists can conduct a full examination and make recommendations for treatments that will fit into your lifestyle as well as your budget. Today's cosmetic dentistry is not just for the rich and famous. Everyone deserves to show off a lovely smile.
Book an Appointment Today
Whether you want to freshen up your facial features with anti-wrinkle injections or dermal fillers, or if you want to improve the look of your smile, we offer the treatments you need. Be your best self and boost your self-confidence with dento-facial health and aesthetics (injectables) treatments at our Chatswood dental clinic. We warmly welcome new patients.
CONTACT US

* Any surgical or invasive procedure carries risks. Before proceeding, you should seek a second opinion from an appropriately qualified health practitioner.
---
Facial Injectables Chatswood NSW | (02) 9412 4488