Meet Our Team
Kristin MacAndrew, Practice Manager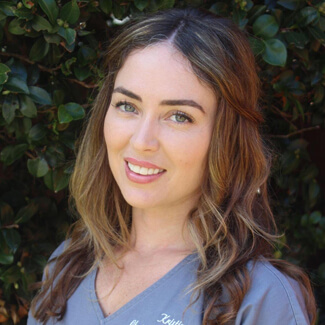 At Chatswood Dental Associates, Kristin provides an invaluable role by giving direction and guidance to our team. She holds a myriad of qualifications and has taken several courses, including:
Certificate III in Dental Assisting
Certificate IV in Oral Health Education
Certificate IV in Dental Radiography
Certificate IV in Work Health and Safety
Diploma in Practice Management
Advanced Diploma in Management (HR)
Intraoral Radiographer
Bachelor of Business Degree
Continuing to Learn
Kristin is certified in first aid and has attended the Las Vegas Institute's course on Neuromuscular Occlusion. She is also an intraoral radiographer.
Within the practice, Kristin manages everything we do and maintains our practice accreditation within the standards set by NSQHS. To ensure we run even more smoothly, she has recently completed a Bachelor of Business degree at Swinburne University. She's constantly improving our procedures to ensure that our patients receive excellent care and that we maintain a professional, welcoming environment.
In Her Spare Time
When she isn't in the office, Kristin enjoys weightlifting and snowboarding. She's passionate about travelling all over the globe to further her experience and knowledge.

Elysha Bailey, Front Office Coordinator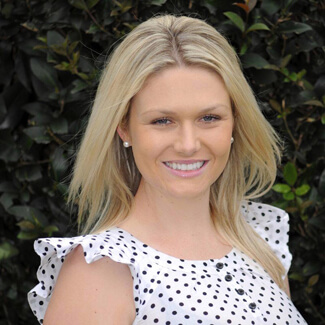 Elysha's previous experience includes working as a beauty therapist after completing a diploma in the field in 2005. She began a new career as a dental assistant two years later and has been with our team for more than a decade. The qualifications Elysha holds include:
Certificate III in Dental Assisting
Certificate IV in Dental Radiography
Certificate IV in Professional Practice Management
First Aid Certificate
Intraoral Radiographer
Currently undertaking a Diploma in Practice Management
Outside of dentistry, Elysha loves to spend every spare moment with her partner and their two sons on the beautiful Central Coast. Her special interests include candle making, the product of which you'll notice when you enter our practice.

Virginia Salas, Dental Hygienist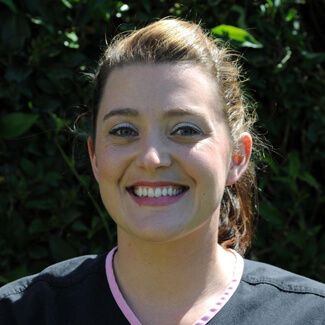 Virginia began her career at Chatswood Dental Associates in 2003. With her vast experience and passion for oral health, we are pleased to have her as a part of our team. Virginia has completed the following qualifications:
Certificate III in Dental Assisting
Bachelor of Oral Health from the University of Newscastle
First Aid Certificate
Keeping Your Teeth Healthy
As a dental professional, Virginia instils a sense of purpose and control in her patients about maintaining their oral health. She tailors preventative treatment to each individual, making use of her gentle touch and eye for detail. Her focus is on maintaining your gums, bone and structures that support your teeth. This approach reduces the likelihood that you'll need more expensive and extensive treatment in the future.
Outside of the office, Virginia enjoys spending time with her husband and two young children. They keep busy with their family events.

Ranulfo C. Solano, Dental Hygienist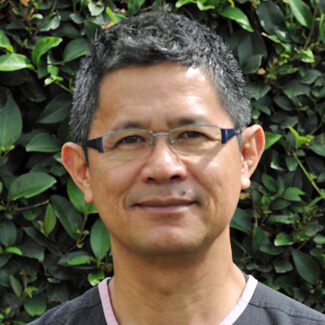 Ranulfo relocated to Australia from the Philippines, where he worked as a qualified dentist. Since 1998, he has been a dental assistant. The training he has undertaken include
Certificate III in Dental Assisting
Certificate IV in Dental Radiography
Certificate IV in Oral Health Education
Diploma of Dental Hygiene
First Aid Certificate
We're pleased to have had Ranulfo as a part of our team since 2008. He's constantly updating his skills with further courses. You'll find Ranulfo here with us on Tuesdays and Fridays. He loves helping patients enhance their oral health.
In his spare time, Ranulfo loves to garden and travel back to the Philippines to visit his loved ones.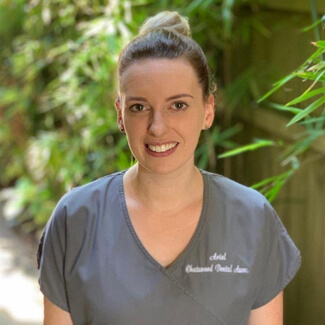 Ariel Doughty, Senior Dental Assistant
Since 2016, Ariel has been a part of our team. She had a career in a law firm before deciding to change careers. The qualifications Ariel holds include:
Certificate III in Dental Assisting
Certificate IV in Dental Radiography
First Aid Certificate
Intraoral Radiographer
Ariel enjoys using her knowledge in clinical procedures and to take great care of our patients. She's responsible for training our new staff members and is completing her Certificate IV in Oral Health Promotion.
In her spare time, Ariel likes to go camping and take 4WD adventures along with her partner. She has recently discovered a love of traveling.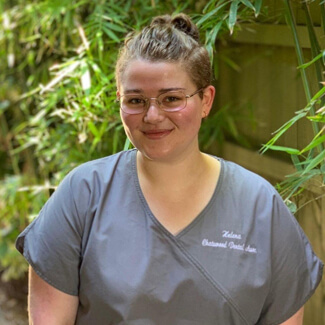 Helena Bogart, Dental Assistant
Helena joined our team in 2016 to gain work experience, then returned as a dental assistant in 2018. She is studying to earn a Certificate III in Dental Assistant and has completed her first aid certification. In our practice, Helena is responsible for assisting our dentists chairside and infection control.
When she isn't in the office, Helena likes to spend time with family and friends or take the occasional trip to see her favourite artists in concert.

Zahra Farahani, Dental Assistant
Zahra emigrated to Australia from Iran where she taught Maths and Statistics for over 20 years before moving into the dental sphere. Joining us in 2020, Zahra has a number of qualifications behind her, including:
Certificate III Dental Assistant
Certificate IV Oral Health Promotion
Bachelor of Education Affairs
Master of Math Teaching
Certificate III English for Further Study
Certificate IV English for Academic Purpose
Outside of work, Zahra enjoys cooking Persian food and loves spending time with family.
Contact Us Today
Call or email our friendly team now to schedule your appointment with us! You can use your health insurance at our practice.
* Any surgical or invasive procedure carries risks. Before proceeding, you should seek a second opinion from an appropriately qualified health practitioner.
---
Meet the Team | (02) 9412 4488