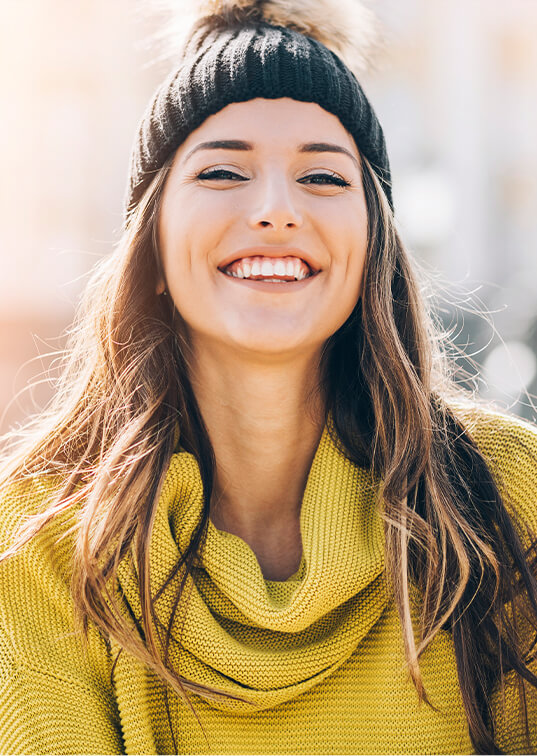 Dental Implants Chatswood
Are you missing a tooth? If so, you've probably been carefully considering your replacement options. You may have heard about dental implants and wonder if they're a solution that's right for you. This state-of-the-art tooth replacement option is available from the experienced, gentle team of dentists at Chatswood Dental Associates.
We're proud to offer dental implants at our clinic. This innovative treatment allows us to replace missing teeth in a way that restores your normal oral function. The design of the implant mimics that of a natural tooth and is unlike any other tooth replacement solution available.
From the customised crown that blends in beautifully among your existing smile to the titanium post of the implant, which functions as an artificial root, no other option looks or feels more like your real tooth.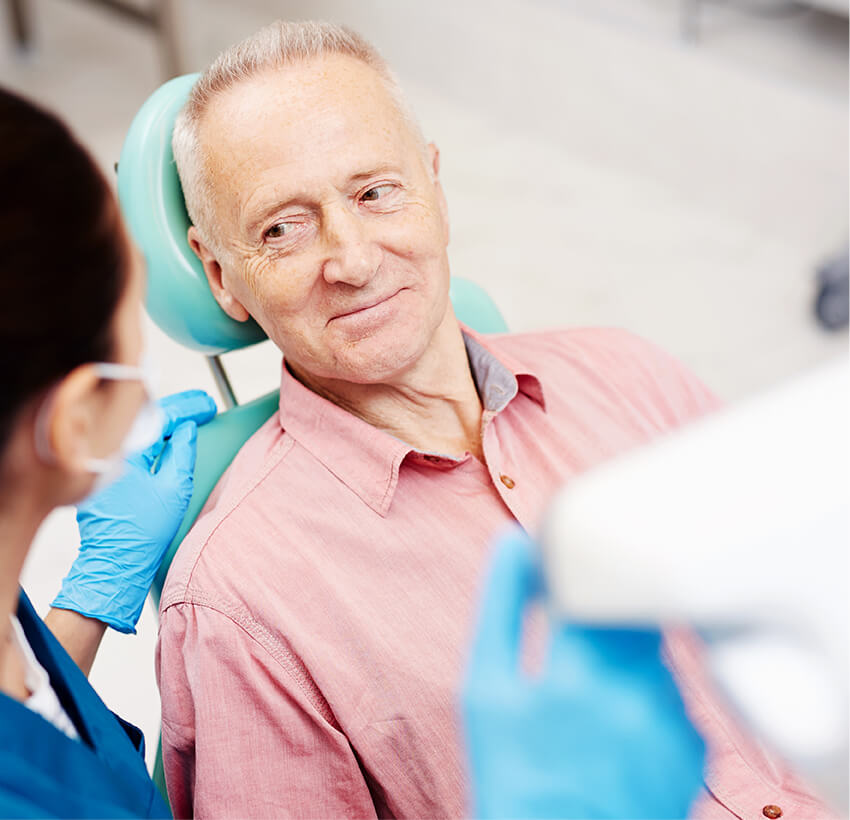 The Details About
Dental Implants
A dental implant is the tooth replacement option that looks, feels and functions the most like your own natural teeth. In years past, dentures were the go-to way to replace multiple missing teeth or all missing teeth. More recently, dental implants have become the gold standard thanks to how successful they are in patient outcomes.
What makes an implant different from other tooth replacement solutions is the titanium screw, which is surgically placed into the bone and functions like an artificial root. This screw provides the fixed restoration with stability and security. A single dental crown, a dental bridge or a set of dentures is affixed to the screw to complete the treatment for dental implants.
The Many Advantages of Choosing Dental Implants
There are plenty of options for replacing missing teeth available in the dental industry. What makes dental implants the gold standard?
Dental implants have a number of advantages for our patients:
Replaces gaps with a lifelike-looking porcelain crown
Allows for comfortable and confident smiles and laughter
Prevents teeth from shifting or tipping over, preserving the integrity of your bite
Prevents the bone loss that occurs with missing teeth by mimicking the preserving action of natural tooth roots
Preserves the appearance of the face by providing support to the lips and cheeks to avoid an aged "sunken" appearance
Improves the fit and security of full dentures by providing stable support underneath the prosthesis
Dental implants are a long-term answer to the problem of missing teeth. Unlike dentures, implants are permanent and secure. And unlike bridges, implants don't require alterations to existing healthy teeth. Implants have an impressive success rate and make it possible to once again smile widely and enjoy all your favourite foods.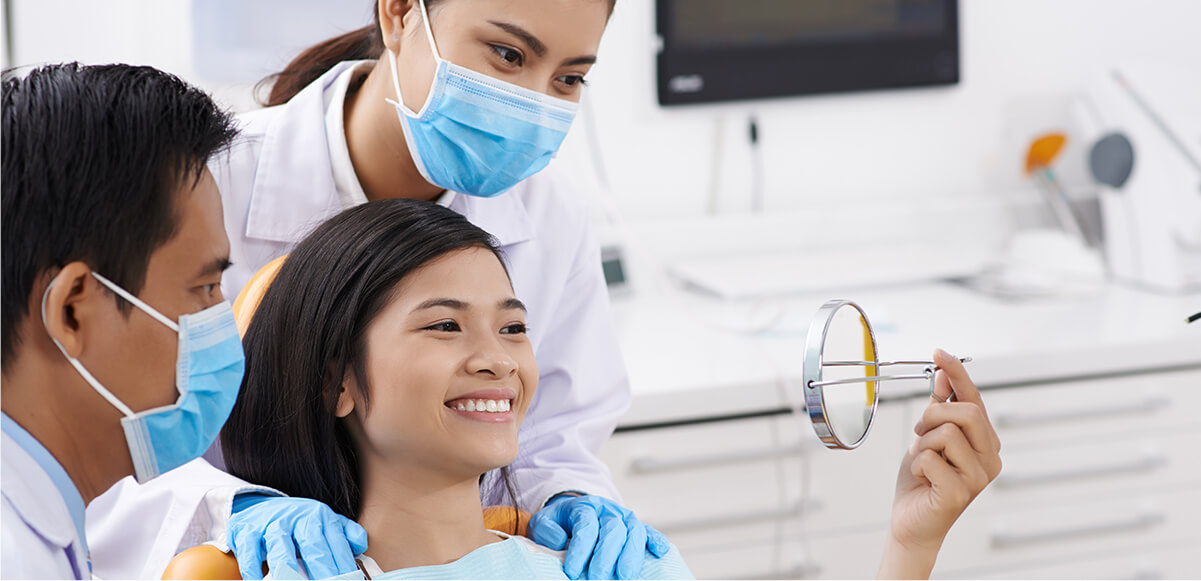 The Solutions to Missing Teeth
If you're wondering about the choices we have available to replace missing teeth, there are several options for you to consider:



Dental bridges.

Made from porcelain or zirconia, a bridge is a row of teeth affixed to each other. The end teeth are anchored to your natural teeth that neighbour the gap where teeth are missing. It can be used to replace one tooth or several teeth.




Dentures.

Partial and full dentures are available, as well as immediate dentures that can be placed directly after an extraction. Your denture will be designed to you, making sure the custom fit is perfect for your mouth and the look you want your dentures to have.




Dental implants.

All around the world, there are satisfied patients who love their dental implants. They won't be recognised as different from the rest of your teeth, blending in with the way they feel to you and appear to others.
Frequently Asked Questions About Dental Implants
Are dental implants right for me?
The key requirement for dental implants is that you need to have enough healthy bone to support the implant. If you do not, other options are available to help treat the problem, including bone grafts. After such a procedure, you can then embark on the process of getting a dental implant. There are a couple of other contraindications to getting dental implants. If you're under 18 or you smoke, a dental implant is probably not right for you. We'll discuss your other options within tooth replacement so that you can smile with confidence again.
How many teeth can be replaced with dental implants?
There are a few options with dental implant treatment: replace a single tooth, multiple teeth or all teeth in your mouth. Single missing teeth are often replaced with an individual implant that is topped with a porcelain crown. If you are missing multiple teeth, you might be concerned about the cost of replacing each individual tooth with an implant. Fortunately, we can look at an implant-secured bridge. Unlike traditional bridges held in place by crowns affixed to the adjacent healthy teeth, this unit will be held in place by an implant on either end of the open space. Healthy teeth will not need to be altered or adjusted. If you're missing all the teeth in your upper or lower arch, we can discuss implant-supported dentures. Just a few strategically placed implants can give you the support you need to securely hold your denture in place, preventing the slips that are so often associated with a removable prosthesis. Patients love how stable their dentures feel when anchored in place by dental implants.
How do you lose bone material in the jaw?
The jaw bone around teeth (knon as alveolar bone) is there to support the teeth in place when you chew. When teeth are lost, since it's no longer needed to support the root of the tooth in place, the body begins to conserve minerals for other areas of the body. Without a functional need for the bone to be there, the body resorbs (shrinks) the bone. One of the key advantages of dental implants is that since they mimic the action of a tooth's root, they stop bone deterioration from occurring. If you've been without a tooth for a while, however, this might seem like a paradox. It's true that a dental implant requires a sufficient quantity of healthy bone to hold it and integrate with your mouth. It's very rare, however, that a lack of bone makes dental implant placement impossible.
What procedure is available to build up the jawbone for an implant?
With an advanced dental technique called bone grafting, we can build up weakened or damaged bone using donor tissues and other materials. It's essentially the same idea as skin grafting, which is often used to treat patients with severe skin injuries, like burns. A bone graft can be placed at the time of an extraction or, in some cases, at the time of the implant. Dr Lim or Dr Sridhar (Dentists) will talk to you about your options and help you make the decision that is right for your smile. If you have questions about dental implants, please don't hesitate to contact our dental clinic. We are here to walk you through the details and every step of the process.
Is there pain involved in getting dental implants?
Your comfort is one of our highest priorities, and we strive to make every procedure comfortable for you, including getting dental implants. We offer local anaesthesia and sedation to help make your implant-placement procedure pain-free. We even bring in sedation specialists to provide IV sedation in our clinic if needed. Following your placement procedure, some minor discomfort is normal as your body heals. Fortunately, this irritation is minor and is generally well-managed with over-the-counter medications such as paracetamol and ibuprofen.
How many visits will I need to complete the treatment for a dental implant?
The time frame for each case depends on a great deal of specifics that are different from person to person. Every case is a bit unique, so it's difficult to state an exact time that meets everyone's situation. That said, simpler cases can often be completed in just two visits over a course of a few months. More complex cases, however, do require extra visits and additional time. In some situations, procedures like bone grafting are necessary to help support the implant and make sure that it integrates properly. These cases will require more time for treatment and follow-ups to make sure that everything is healing properly. At your consultation with Dr Lim or Dr Sridhar, you'll learn more about what to expect during your particular treatment. Our dentists will walk you through the full process to make sure that all of your questions and concerns are addressed to your satisfaction.
Will you have to refer me to other clinics to complete treatment?
We can often complete the entire implant process right here in our practice. This convenience allows for the comfort and efficiency of having the entire procedure completed by a dentist you know and trust. Plus, it contributes to consistent communication and less risk for misunderstandings between providers. Your safety is always one of our top concerns.
What should I do to learn more about dental implants?
If you have questions regarding the implant procedure or you'd like to find out if you're a good candidate for treatment, please contact us today to request a consultation and evaluation with Dr Lim or Dr Sridhar. Using our modern 3D imaging equipment, we can check your bone density and plan treatment for precise results.
How do I know whether dental implants are right for me?
It's tough to know whether dental implants will work for you without seeing a qualified professional. When you come to our practice for a consultation, you'll meet with one of our dentists to talk about what you'd like to achieve. After an examination, we can tell you whether dental implants are suitable for you.
Are there alternatives to getting dental implants?
Yes. Dental implants are just one of the tooth replacement solutions available in modern dentistry. Other options include dental bridges, which can be used to replace one or multiple teeth, and dentures, which are typically used for several missing teeth or are appropriate for people missing all their teeth. At your consultation, we will go over the pros, cons and costs of each tooth replacement option. That way, you will have all the information you need to decide how you would like to move forward.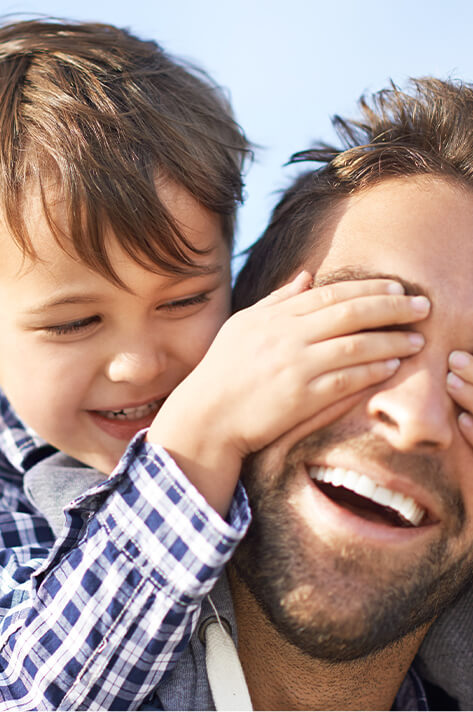 A Long-Term Solution for Missing Teeth
You deserve to love showing off your pearly whites. If you look in the mirror and are dissatisfied with your teeth, know that we have the skills, knowledge and range of services to assist you. We're looking forward to discussing your options with you to help restore your smile, including dental implants Chatswood and a wealth of other solutions. Contact our friendly team today to schedule your consultation with us!
* Any surgical or invasive procedure carries risks. Before proceeding, you should seek a second opinion from an appropriately qualified health practitioner.
---
Dental Implants Chatswood, NSW | (02) 9412 4488