High Quality Dental Care Near You
Expert Chatswood Dentist – Dental Care You Can Count On
At Chatswood Dental Associates we provide individualised services for people of all ages. Your needs and concerns always come first. Here, your entire family can access the services their smile needs at every stage of life. We are particularly attentive to individuals with dental phobia and anxiety, putting extra steps in place to ensure a relaxing experience. It's time to experience gentle dentistry in a new light.
Call us at (02) 9412 4488 or book online to get started!
Our Dental Services
As a comprehensive family practice, Drs Poe Lim and Guatam Sridhar (Dentists) provide nearly all of the dental services you could ever need in a single location. During your treatment planning process, you can weigh the advantages of each unique service to create an individualised path to a healthier, happier, more attractive smile.
General Dentistry
Cleaning & Examinations
Bridges
Dental Implants
Dentures
TMJ and TMD Care
Sedation Dentistry
Sleep Apnoea Treatment
Porcelain Inlays and Onlays
Full Mouth Reconstruction
White Filling and Bonding
Teeth Whitening
Orthodontic Care
Porcelain Veneers
Six Ways We Aim to Put a Smile on Your Face
Gentle Dental Treatment to Keep Your Comfortable
Quality Care You Can Trust
Same-Day Emergency Dental Care
Modern Dentistry That Gets Fantastic Results
Multiple Services Under One Roof
Convenient Online Booking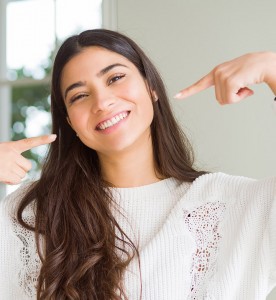 Your Healthiest Smile Is Waiting For You.
Call (02) 9412 4488 To Get Started!
Gentle Family Dentistry located in Chatswood
* Any surgical or invasive procedure carries risks. Before proceeding, you should seek a second opinion from an appropriately qualified health practitioner.